Agent Recommended

Baby Boomers

Culinary

Destination & Tours

Experiential Travel

Family Travel

Luxury

Off the Beaten Path

Romantic Travel

Travel Buzz
Get Aways Made Easy
By Margie Goldsmith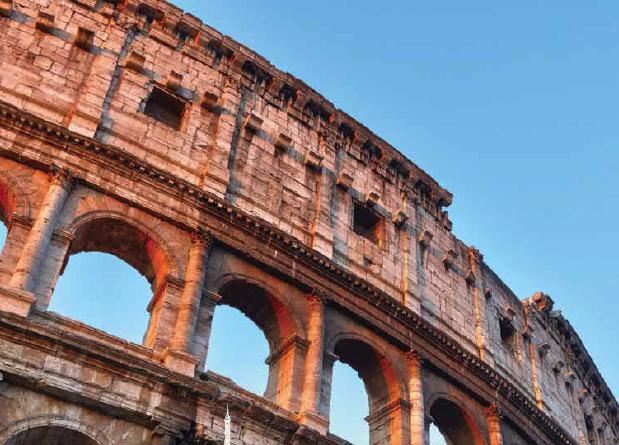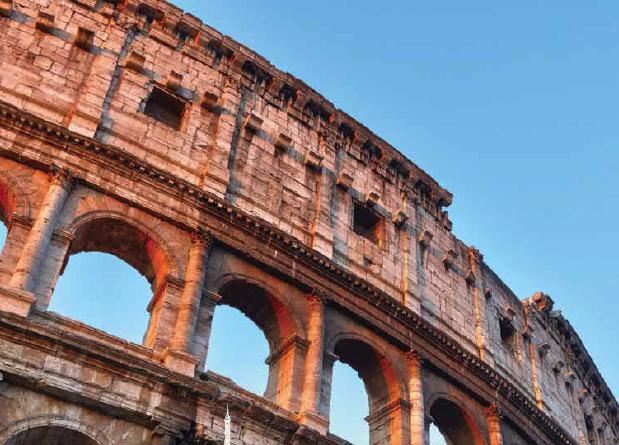 The Unique Value of Guided Vacations
My first solo trip abroad was to Europe right after college. I planned to tour Paris, London, Amsterdam, Rome and Athens. Armed with a guidebook, camera, and my shiny new passport, I figured I'd easily be able to make reservations at inexpensive hotels, navigate buses and trains in each city, and discover charming restaurants where I'd be the only visitor.
From a logistics standpoint, planning my trip turned out to be tougher than taking my final exams! I landed in France, but didn't speak enough French to understand how to get to Paris by bus; so I ended up taking a taxi from Orly Airport to the city, a fare which seemed to cost almost as much as my airplane ticket. The charming Left Bank hotel I'd booked in advance insisted I had no reservation so I had to drag my suitcase down the street till I found one with a vacancy; and while I discovered some off-the-beaten-path restaurants, except for London, it was impossible to order because no one understood me.
I learned my lesson.
On my next trip, to Peru, I didn't waste endless time trying to book hotels, restaurants and trains; nor did I have to tour Lima, Cusco and the UNESCO World Heritage Site Machu Picchu with my nose stuck in a guide book. This time, I chose a guided tour. Instead of having to figure out a reasonable way to get from the Lima airport to the city, a representative from the tour company was waiting to whisk me and my luggage to a comfortable hotel. Everything was taken care of: hotels, transportation, meals, museum entrances, and knowledgeable guides. All I had to do was choose a guided itinerary.
Let's face it — you can ruin your vacation worrying about the endless details of traveling, and that's one of the biggest advantages to choosing a guided vacation. On a guided vacation all the organizing and scheduling is done for you, so you and your family can spend your time experiencing new cultures, seeing the most important sites of a destination with an experienced guide, and never having to worry about paying on a day to day basis because everything is included in an all-in-one package. Of course you can choose to see the highlights of Peru on your own, but unless you speak Spanish, you'll find navigating it on your own, difficult.
A guided tour takes the guesswork out of a trip. For example, if you were planning a trip to Lima and Machu Picchu, you'd learn that basically the only way to get to the famous Citadel is to take a train — but you can't just go to the train station and book a passage for the 4+ hour trip — you need to book your ticket (and your return trip back to Lima) in advance. If you were to choose a guided tour such as Trafalgar's 8-day "Highlights of Peru," not only would your guide take care of everything, but you'd also be invited to the private home of an illustrious Lima family where you'd meet the owner for a welcome reception and then enjoy a sumptuous home-cooked meal of traditional Peruvian delicacies. In the Sacred Valley, you'd be taken to a weaving center to watch artisan weavers at work, you'd be introduced to traditional Andean foods, and your guide would not only tell you the top handicrafts available in the local markets, but would explain to you when bargaining is appropriate.
A guided vacation not only takes care of the planning, arranging and coordinating for your trip, but makes it possible for you to bypass attraction waiting lines, enjoy the company of fellow travelers instead of driving on your own, and not waste a moment of your precious vacation time planning all the details of a trip. Expert tour directors know every location and landmark and they can bring a destination to life in a way you might not discover on your own. Most offer guided vacations to a multitude of countries on many continents. Tour operators take the guesswork out of choosing a hotel, finding transportation, and deciding which highlights to visit. With a tour director, you'll never have to bury your nose in a guidebook. They'll keep you both informed and entertained.
On a guided tour, you never have to worry about handling your bags no matter how many you have and how heavy they are. Portage is included. And instead of having to book your own transportation, depending on the destination, you might travel by deluxe motor coach, rail, air, or by cruise — all arranged by the tour operator. Just as important, as you encounter famous sights on your tour, you don't just do a drive by; your tour operator leads you inside and you learn the stories that bring these places to life. Many great meals are included in the package price plus, some days you have the freedom to experience the local fare as you choose.
Often on a guided vacation, you'll have the chance to experience things that, on your own, you might never discover. Globus offers a 7-day tour of Ireland where you and your family visit a real Irish castle, enjoy a medieval-style dinner, see the famous Cliffs of Moher, and even have the chance to kiss the fabled Blarney Stone. But the trip also includes unique experiences such as a horse-drawn jaunting car ride in Killarney National Park and a baking demonstration at an Irish, family-run farm guesthouse.
Maybe your family is the type who doesn't want to visit more than one city on a trip and prefers to go at a slower pace. Insight Vacations' City Break 6-day Rome trip offers an orientation "drive by" tour of the city so that you can pick and choose the parts of the Eternal City where you want to spend more time. Perhaps you want to wander through the vast parklands of the Villa Borghese or visit the exquisite art collection in the villa. Maybe you want to take photos of the panoramic view over Rome from the terrace of the Pincio Garden. Maybe you'd like to do some retail therapy in some of the boutiques of the Via del Corso, Via Nazionale or in the elegant designer stores near the Spanish Steps. The nice thing about a guided vacation is that you have the time and luxury to do it all!
Perhaps you want to see two major cities in two different countries such as Barcelona and Nice or Dublin and Edinburgh for example. Monograms' 7-day "A Week In London & Paris" will show you the best of each city including the high-speed Eurostar train from London to Paris, sightseeing with a local guide in each city, and a full day of leisure in both cities so you can explore on your own. The tour company can also add on half or full days of special tours such as, in London: a traditional London pub experience, night-time river cruise, Classic Rock and Beatles Tour and Buckingham Palace; in Paris, a cruise and jazz dinner show, a day trip to Normandy or Giverny, or a tour of Versailles.
If your family prefers to get away from a bustling metropolis and head for an adventure, Collette Vacations' 8-day Costa Rica Family Adventure offers something for every family member. Search for wildlife on a canal cruise and jungle nature walk; don your chef's hat to learn how to create a local dish; taste fresh pineapple on a plantation tour; try white water rafting, explore the rainforest canopy, walk a hanging bridge or go zip-lining. Soak in soothing hot springs while looking up at famous Arenal volcano.
If you don't want the hassle of planning an entire trip but you want to experience the world's greatest destinations with friends or family, consult your local travel professional and let them help you find the perfect guided vacation. Whether you want engaging cultural experiences, family-friendly adventures, immersive activities, or all of the above, a guided vacation is an ideal way to experience a destination at an affordable rate. Best of all, a guided vacation will take away all the guesswork and allow you the choice of multiple departures and highly inclusive itineraries so you can make the most of every vacation moment.