Agent Recommended

Baby Boomers

Culinary

Destination & Tours

Experiential Travel

Family Travel

Luxury

Off the Beaten Path

Romantic Travel

Travel Buzz
Demystifying the Vietnam and Southeast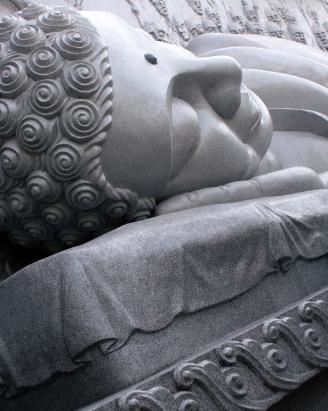 Asia Experience
For many travelers, Southeast Asia is a vast, complex and relatively unknown part of the world. Thankfully much of that is changing in part to an increasing number of in-depth travel experiences that introduce first-time visitors to some of the region's most fascinating sights, sounds and flavors.
Here are a few of our favorites Southeast Asia travel adventures that come highly recommended…
GLOBUS family of brands
Exploring Vietnam & Cambodia • 14 Days
Vietnam has a long history and on this expert guided tour you'll explore some of the country's most important sights including One Pillar Pagoda, a Buddhist temple built in 1049, and the Royal Tombs of Tu Doc. You'll also visit sights from the Vietnam War, including the Cu Chi Tunnel and China Beach, the landing point for U.S. soldiers during the war. Another highlight is a visit to the temples at Angkor in Cambodia. Be prepared to be even more amazed as you watch the sunset at Angkor Wat – one of the most incredible experiences in the world! Plus, you'll spend some time in Bangkok.
Pacific Delight Tours
Southeast Asia Vista Escapade Experience • 12 Days
This exciting, all-encompassing guided tour of Vietnam, Cambodia and Bangkok will show you many of Southeast Asia's highlights. Sightseeing in Vietnam includes a visit to the Presidential Palace, Hoan Kiem Lake, Ha Long Bay, and a stroll along Dong Khoi Street, the main shopping thoroughfare of old colonial Saigon. You will continue on to Cambodia to visit Angkor Wat. In Bangkok you'll visit the lavish Royal Grand Palace, official home of the Thai royal family, and enjoy time on your own exploring Bangkok.
Trafalgar
Highlights of Vietnam • 11 Days
During this expertly led guided vacation you'll experience a cyclo tour of Hanoi's Old Quarter to learn about traditional Vietnamese architecture, spend a night cruising Ha Long Bay aboard a traditional Junk sailing boat and relax in the tranquil ambiance of the Vietnamese coastline of Hoi An. Enjoy an exclusive Vietnamese cooking class with a local chef and end your fabulous Vietnamese experience in the country's capital, Ho Chi Minh City. There you will have some free time to visit the markets and shops.
Travel Bound
Flexible Independent Travel
Prefer to let your inner explorer take over and travel at your own pace? If that's the case, Vietnam and Southeast Asia are perfect for you! Travel Bound offers a dynamic lineup of hotels, sightseeing excursions and activities for travelers to pick and choose from to incorporate into their journey. Travel Bound's extensive range of tours depart on a regular basis and offer fixed sightseeing itineraries. Private sightseeing options are available to those looking for personal service and maximum flexibility.