Agent Recommended

Baby Boomers

Culinary

Destination & Tours

Experiential Travel

Family Travel

Luxury

Off the Beaten Path

Romantic Travel

Travel Buzz
What's Your Idea of a Perfect Cruise?
By Marissa Candela
Do you enjoy nature and adventure?
Need a varied, intimate cruise experience?
Want to escape for an extended period of time?
Seek family fun for everyone?
Wish to be serviced and pampered from head to toe?
Well, have we got the cruise for you!

Because people are diverse, today's cruises cater to folks of every age group, interest and taste. If there's a hobby and/or activity out there, there's likely an itinerary, ship style and theme to match. Virtually everyone and anyone can find the right voyage to suit, whether it's a solo, couples, immediate family or extended family journey, no matter how different your needs may be. Read on to explore some top cruise lines' offerings…
For the Epic Adventurer
For an adventure of a lifetime choose Hurtigruten, offering modern luxury vessels to breathtaking destinations. More of a voyage than a traditional cruise, it is devoid of discos, cabaret evenings, deck games and aerobic classes. Rather, the main attraction is the unparalleled beauty of the coastal scenery, some of the most dramatic and stunning in the world, all of which can be enjoyed at a leisurely pace.
Full of exploration, knowledge and education, expert guides host informal lectures to compliment shore visits.  You can travel above the Arctic Circle in Norway, go to the last wilderness of Europe, witness the world's most active glaciers in Greenland, sail across the Drake Passage to the Antarctic Peninsula, or venture to some of Europe's most dramatic destinations. Theme cruises include Deep Sea Fishing, Killer Whale Safari, and "Hunting the Light" in Northern Scandinavia (which has more Northern light than anywhere in the world). 
Celebrity Xpedition also offers adventurous destinations on smaller-sized ships, such as the Galapagos Islands and Macchu Picchu. More of a traditional cruise, these vessels are filled with "big ship" touches, such as a spa, nightly entertainment, onboard activities, kids programs and more.
Rollin' on a River Cruise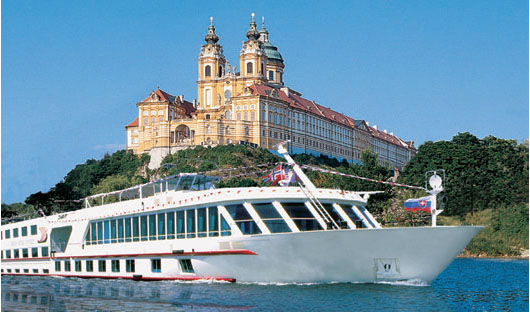 Want to see it all in a relaxed, intimate setting?  A river cruise offers a historic and tranquil backdrop on elegant floating hotels complete with excellent service and gourmet cuisine.  This wonderful mode of discovery offers easygoing comfort and convenience because you unpack just once.
Uncover treasures such as charming squares, magnificent cathedrals, and bustling marketplaces just a stroll away from the vessel.  There is no waiting in long lines to get on or off the ship, and there are always amazing things to see — scenic vineyards, historic castles, or countless UNESCO World Heritage Sites — even from the comfort of your ship/stateroom via panoramic views.
Viking River Cruises, Uniworld Boutique River Cruises and Avalon Waterways offer river cruises to Europe, Russia and China and more (see Romantic Rendezvous section for a detailed description of a Uniworld Boutique River Cruises) via famous waterways. Gain insight on the places visited from expert tour guides who provide background, context and a regional perspective. Enjoy deep cultural enrichment with demonstrations, workshops and performances that supplement onshore exploration. Themed river cruises and cruise tours heighten in-depth experiences even further.
Time and Money to Spend
If you're a seasoned traveler who appreciates what a large cruise vacation has to offer, but are looking for something a little different, intimate and special, turn to a longer premium cruise offering a distinctive combination of impeccable service, exceptional cuisine and off-the-beaten-path destinations with immersive excursions.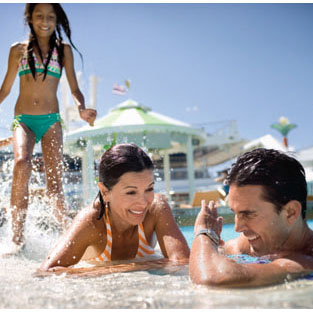 A step above, cruises offered by Oceania Cruises and Azamara Cruises sail less than 700 guests to exotic destinations, and feature comprehensive spa services, enrichment programs, high tea, art auctions, fitness programs, boutiques, board games and casinos, lounges with nightly headliner entertainment, wine tastings, specialty bars and so much more. Transoceanic and grand voyages, ranging from 2 weeks to one month, are offered on these lines covering many countries and continents, so you can see and experience it all. 
For the Family Set
A big ship cruise vacation gives families a chance to spend time together and enjoy even more activities than those offered by your average land resort! Cruise lines such as Royal Caribbean, Norwegian Cruise Line and Princess Cruises provide endless fun right in the middle of the ocean, along with an array of itineraries and ports of call. Consider a no-fly cruise, eliminating much of the travel hassle when traveling with a large group.
Once onboard, kids big and small can enjoy a range of activities, such as water slides, kiddie/teen pools/hot tubs, amusement park style rides and games, specialty arcades, arts and crafts, kids' theater, movies, teen clubs, and even some family-friendly competition through fun onboard activities like rock climbing, ice skating, karaoke, talent shows and more. Parents can rest easy while their offspring are engaged in various kids and teen only specialty programs and lounges, giving them ample opportunity to visit the spa, relax by the pool, work out, golf, go wine tasting, visit the casino, enjoy fine dining, dance in the nightclub, and so on…
These cool, hip ships also offer flexible dining times and menus geared toward children. Plus, a huge variety of shore and land excursions to match any taste or activity level are also available. Suitable for the entire group, families can sightsee, snorkel, explore ancient ruins or investigate a city museum—there is an excursion for everyone!
Opulence at its Finest
For the ultimate extravagance at sea, consider a luxury cruise.  With guest numbers not exceeding 300, off-the-beaten-path destinations, highly personalized service, award-winning wines and cuisine, elegant European décor, luxurious staterooms that are far beyond expectation, convenient embarkation and disembarkation, and pampering beyond compare, a luxury cruise will surpass your most lavish vacation dreams.

Silversea Cruises offers such opulent journeys, with voyages ranging from to six to 92 days. While at sea, enjoy the pool, hot tub or massage at the spa, or perhaps attend a regionally specific lecture from a noted expert or guest chef. At night, casino gaming and stellar entertainment, ranging from energetic production shows to classical music concerts, further complement your cultural experience.  Each evening, dance to a range of live musical styles for every taste.
Since one of the most important parts of a cruise is the food, the cruise line's 5-star cuisine and signature dishes are exclusively created for Silversea in partnership with Relais & Châteaux – Relais Gourmands, excellent in presentation and beyond taste expectation.