Agent Recommended

Baby Boomers

Culinary

Destination & Tours

Experiential Travel

Family Travel

Luxury

Off the Beaten Path

Romantic Travel

Time to Thrive
Natural Vancouver 2
By Cathie Lewis-Hardy
With having to juggle our busy careers and personal lives more than ever, it's no wonder we place such a high premium on our vacations. So if you're searching for an out-of-the-ordinary getaway where you can leave it all behind, then Vancouver's mix of sporting thrills, pristine beauty, and culinary delights offers an unforgettable escape year-round.  As host city of the 2010 Winter Olympics and Paralympic Games, there has never been a better time to experience the excitement of Vancouver!
The Love of Sports
Vancouver's idyllic setting between the snowcapped mountains and crystalline waters in southwest British Columbia was reason enough for it being chosen as the host of the 2010 Winter Olympic and Paralympic Games.  Along with its neighboring city Whistler, the region is dressed to impress the millions worldwide who will witness this historic sporting event.  Of course, with Vancouver being conveniently located only three hours from Seattle, there's no better reason to attend an event yourself.  The 2010 Olympic Winter Games run February 12 – 28, with the Paralympic Winter Games continuing March 12–21.
Off-Beat Fun
Should a more relaxed outdoor activity be your speed, there are plenty of parks, gardens, and public squares where you can stroll and take in Vancouver's serene beauty and city atmosphere.  The Greenheart Canopy Walkway at the University of British Colombia's Botanical Garden offers one of the city's most unique and least-known experiences where visitors of all ages can commune up-close with nature.  This aerial trail system offers a rare, year-round perspective of the region's coastal rainforest eco-system.
A great spot to enjoy the sites and sounds of the city is Granville Island. Situated in the False Creek inlet and directly across from downtown Vancouver, Granville Island is an energetic urban oasis that pays homage to its gritty industrial past. Here you can grab a cup of coffee at AGRO Café (arguably Vancouver's best cup of joe) and walk about, indulging your senses at the Public Market, restaurants, theaters, galleries, and shops.  For fantastic views of the city's skyline and surrounding mountains, you can board the False Creek Ferry or hop on an Aquabus from Granville Island.
A Taste of The City
Vancouver is a city of neighborhoods, each with its own distinct flavor—and when it comes to food, Vancouverites love dining out more than just about anyone.  Compared to other foodie capitals around the world, Vancouver reigns as one of the best and most exciting thanks to its diverse mix of cultures.  Here you'll discover a fusion of global flavors utilizing the region's freshest seafood.
Of all the cultures lending their own to the city's culinary repertoire, few have had as much impact on the restaurant scene as the Chinese and Japanese communities. In addition to traditional Chinese fare, dimsum (small plates consisting of meat, seafood, and vegetables) and hot pot (Chinese fondue) have become as popular with the locals as traditional Japanese cuisine and sushi.  The selection of restaurants dishing out these delectable specialties can be overwhelming, so to help you we've listed some of our favorite spots...
Best bets for Chinese eats: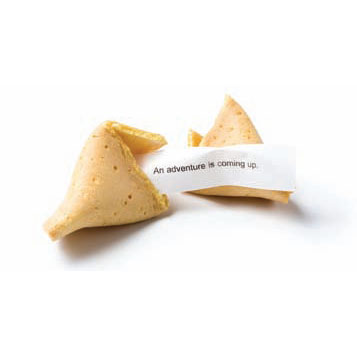 • Sun Sui Wah—for the best dim sum of your life
• Landmark Hot Pot House—unbelievably tasty hot pot, open until 2 a.m.
• Alleluia Café—delicious and completely affordable Hong Kong classics
Can't-miss spots for Japanese bites:
• Sushiyama—sushi so good you'll think you've died and gone to Japan
• Miko Sushi—favored by dozens of professional athletes
• Japa Dog—simply the best Japanese style hotdog anywhere (street vendor, find them on downtown street corners)