Agent Recommended

Baby Boomers

Culinary

Destination & Tours

Experiential Travel

Family Travel

Luxury

Off the Beaten Path

Romantic Travel

Travel Buzz
Discovering Great Travel Eats
By Lynne Christen
From local dives to haute cuisine, memorable meals make travel special. Dig into these tips from a committed travel foodie to discover the best tastes at home and around the world.
Eat where the locals do. Ask hotel employees, taxi drivers and tour guides about their favorite restaurants. Be adventurous. Try new dishes, especially ethnic specialties.
Distinguished Restaurants of North American (DiRoNA) inspects restaurants anonymously and recognizes only those restaurants exemplifying all aspects of culinary excellence.

Visit their website at www.dirona.com for a guide to over 750 award-winning restaurants in North America. View their menus and signature dishes online.
Open Table (www.opentable.com) offers online reservations at over 5,000 restaurants throughout the United States, Canada, the United Kingdom, Hong Kong, Japan and Mexico. Register for free online. Follow regional and city links for special dining offers and weekly Top Ten local restaurants. Earn 300 points for registering and 100 points for each online reservation. Receive 1,000 bonus points for early or late reservations at some restaurants. As few as 2,000 points earns a $20.00 dining gift check. Receive a $50 check for 5,000 points and 10,000 points nets $100 in complimentary dining at participating restaurants.
Restaurant.com (www.restaurant.com) features $25 dining gift certificates for $10 and $10 certificates for only $3. Sign up for email notices of 80% off promotions with $25 certificates for just $2.00. There are over 7,000 restaurants in the database throughout the U.S. Choose a state and city from a drop-down menu or enter a zip code. View restaurant menus, wine lists and reservations policies. Purchase gift certificates and print them immediately. Certificates are good for one year from date of purchase. A few restrictions apply.
Foodies have fun while they learn at culinary classes and wine tastings. Search Google for culinary classes and demonstrations at your destination. You may also search the extensive database at Shaw Guides (www.cookforfun.shawguides.com) with more than 660 culinary and wine classes ranging from recreational day classes to extended in-depth programs throughout the world.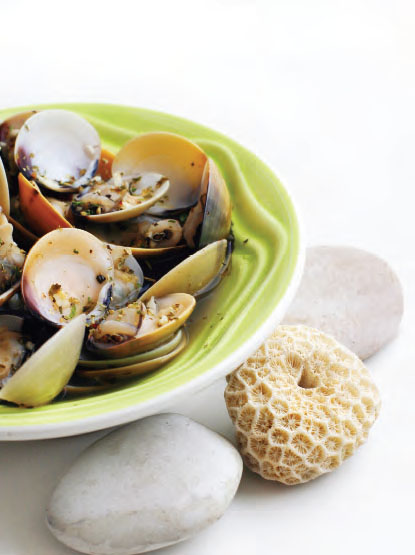 Pack a picnic. Visit a local specialty market and put together a feast. Picture spreading the picnic in the park at the Eiffel Tower in Paris or amidst a lush vineyard in Napa Valley.
Plan ahead to avoid no-reservation disappointment. Find out how far in advance restaurant reservations are accepted. Some restaurants such as Jules Verne at the Eiffel Tower in Paris require a reservation weeks in advance. Ask about slow nights and early or late dining options. Can walk-ins score no-show reservations?
Make the most of every meal. Take a lesson from food critics. Use the five senses to enjoy dining experiences. Admire the blend of colors and visual presentation of the ingredients on the plate. Inhale the aromas of pungent herbs and spices. Take small bites and note the creamy or crunchy texture, tart or tangy taste of the food. Eat slowly savoring every bite. The sound you hear is probably a purr of pleasure. Don't forget to ask for recipes from favorite restaurants. They make great souvenirs and bring back memorable travel moments when prepared back at home.