Agent Recommended

Baby Boomers

Culinary

Destination & Tours

Experiential Travel

Family Travel

Luxury

Off the Beaten Path

Romantic Travel

Travel Buzz
Dark Chocolate Decadence
By Denise Caiazzo
Chocolate-making is a delicate art.  As is the act of consuming the delightful little treats. Having sampled the virtues of finely crafted dark chocolate, one becomes either a true connoisseur or nothing at all.  Peek inside the private world of this particular confection, as we swap stories with a selection of esteemed artisan chocolatiers about just what makes dark chocolate so deliciously decadent.
A Magical Medicine
"Chocolate has always been a magical product.  Everybody loves chocolate. Every age, every gender, every race." That from Jacques Torres, acclaimed chocolatier with culinary awards and achievements far too numerous to recount here, and currently serving as Dean of Pastry Studies at the French Culinary Institute in New York City.
His passion for and obsession with the dark, intriguing substance blossomed at a tender age, much like so many self proclaimed chocoholics (oh, I meant chocolate connoisseurs). In his delightful French accent, Mr. Torres reminisced: "I've always been fascinated by chocolate.  When I was just seven or eight years old, my mother bought chocolate for us only on special occasions, Christmas or Easter.  We didn't have chocolate in our everyday lives. I remember hiding under the kitchen table with a box of chocolates so that she couldn't see me. I was so hopeful that when I would bite into one, I would find a praline inside." Echoing similar memories of early enchantment, Lee Perrotta (aka The Chocolate Lady), artisan chocolatier based in the historic town of Oyster Bay on Long Island, New York, tells of her childhood encounter with the tantalizing taste: "I knew as a little girl that chocolate was magic medicine. It transcends language and people. It has a language of its own.  Sweet shops attract people for all kinds of reasons, and the transformative quality of chocolate is priceless."
When you walk into her boutique of chocolate pleasures, she welcomes you with a contagious buoyancy, tempered by the classical music softly wafting through the air in the background. She is nothing less than effervescent as she conveys the story of her Great Auntie, a candy maker who kept her lifetime's accumulation of candy making tools and recipes in antique tins and hatboxes. Ms. Perrotta still uses the family recipe for her exquisite hot cocoa and a very special dark chocolate bar with orange peel. "It's in my DNA," she sighs. Ms. Perrotta went on to relay another experience that will surely cause even the most stoic personality to admit to an uncontrollable dampness in the corners of their eyes. "Back in 1989, just four or five years into my chocolate-making endeavors, I was teaching a class about chocolate. There I met Scottie. He was deaf, dumb and blind, and had no normal way to communicate.  When I lifted the bowl of chocolate to give him a taste, he started moaning and crying. Through sounds and tears, he expressed the joy he felt from that chocolate. I will never forget that day, and the lesson of just how much chocolate can help and heal people."
Dark Versus Milk
The Chocolate Lady also enjoys using chocolate to access people's personalities.  "It's a study in human behavior. I'm always intrigued by what people choose when they come into my shop.  Generally, the more sophisticated they are, the darker they tend to like their chocolate. It's more of an acquired taste, like the best coffee and finest wine."
Women generally crave dark chocolate, she says, perhaps because they're looking for their inner sweetness and want to pair that with a bit of a bite. Men, on the other hand, more typically opt for milk chocolate (because of the smooth taste of the higher fat content), although those with more finely tuned palates may welcome dark chocolate.  What makes a dark chocolate so appealing is its aroma, its bite and just a touch of bitterness, all of which linger on the tongue.  A scrumptious dark will likely be at least 70 percent cacao, transmit the perfume of a signature bean and include a good grade of cocoa butter.  When you let it melt, you'll notice sensations on the sides and back of your tongue.
Art Pollard, artisan chocolatier and founder of Amano Artisan Chocolate (which has rapidly amassed an impressive list of awards since its inception just over a decade ago), offered
his thoughts on the elements that make a dark chocolate great: "Dark chocolate needs to not just taste of chocolate in a generic sense, but to have the subtlety of other flavor notes, perhaps of raspberry, citrus or some raisin.  There should be a complexity from the moment it starts to melt in your mouth through to the end, and even five to ten minutes after.  There should be a beautiful start, middle and finish." What makes a superior milk chocolate, on the other hand, is the cream factor.  That feeling of smoothness, never gritty. It's the middle cross section of the tongue that registers the sensation of milk chocolate.
The dark versus milk chocolate debate is one area where even the experts sometimes part ways.  Although European tastes generally elevate dark chocolate above milk, there are also many advocates of a good milk chocolate. Jacques Torres is one. "There's nothing wrong with milk chocolate.  You can have a very good quality milk chocolate.  The main difference is that you don't get the full flavor of the bean because the milk is added."
When he creates a box of his spectacular bon-bons (which, by the way, translates into "good-good" in French),Mr. Torres establishes just the right balance by selecting both milk and dark chocolate. "Each has a function, some with fruit, some with coffee, some with alcohol…"
Jeff Dryfoos, associate publisher of Chocolatier magazine (now merged with Dessert Professional) concurs on the merits of milk chocolate: "Believe it or not, I'm a milk chocolate guy. If you like something, enjoy it. It shouldn't be about where the chocolate comes from or what the cocoa content is.  What matters is how it makes you feel.  "Whether it's milk or dark, the hallmark of a well-built chocolate is how you journey through the tasting process, from the first bite to the savoring and the entire experience in between.
It's All About the Bean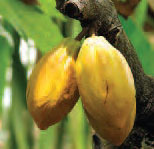 With that important distinction under our belts, let's now return to the composition of dark chocolate, my personal favorite. Some say that it's the cocoa percentage that makes or  breaks a dark chocolate. "You do want a high cocoa percentage with a dark chocolate, so that it has a nice, chocolately flavor," commented Ethan Taylor, production manager for Christopher Elbow Chocolates.  "The underlying base should be rich chocolate.  But that's just part of it.  You also want complexity, layers of flavors, overtones that are fruity, nutty or earthy."
And one point that the experts do agree on is that the essence of a great chocolate is all about the bean.  The majority of industrial, mass-market chocolates come from beans grown in the Ivory Coast or Ghana.  The robustness of the cacao (also known as cocoa) trees there has weakened with over processing, which leads to a taste that is relatively flat.
Today's coveted cacao trees, and their resulting beans, are found in regions such as Madagascar, Venezuela, Peru, Ecuador, the Dominican Republic and Trinidad.  The rich soil and other environmental factors impart unique flavors that comprise the foundation of the finest chocolates. Some proclaim that single origin (those made from a single bean source) chocolates are often the best tasting.
There's another key factor to consider, as well. Interestingly, when asked what was the one thing he most wanted people to know about chocolate, Mr. Pollard didn't give specifics about which bean was supreme, which flavor combination produced a stellar taste or which processing technique was superior. He commented on the incredible amount of labor that it takes to make a quality chocolate:
"Chocolate is probably the most underpriced food on the market today. Farmers work so hard to grow their trees, trim them and keep them from disease.  And each cacao pod has to be individually cut with a knife and broken open with a machete or sharp stick.  There are only about 40 beans are in each pod, which makes about a pound of chocolate.  The beans then have to be fermented in a box and turned by hand.  Then they are put on a patio to dry for five to seven days, a few hours a day, again turned by hand.  All of this must happen before I even get the beans.  "Once received, we sort the beans, roast them and break them to remove the husks.  We then grind them, add sugar, refine them, and then they have to be conched to develop flavor and texture.  At every step, it's possible to ruin the batch, Everything has to be done perfectly right. I most want people to understand just how much labor, love and care goes into creating fine quality chocolates."   Everything has to be done perfectly right. I most want people to understand just how much labor, love and care goes into creating fine quality chocolates."
Into the Forest
One way to gain a full appreciation of the elaborate process is to get off the beaten path on one of your upcoming travels and capture a first-hand look at the cacao-growing regions.  Mr. Pollard noted that the farmers truly love their trees and their cacao.  They grow them not so much for the money as for the joy they have in the process. So most will be very accommodating as long as visitors are polite and respectful.
Perhaps the most mystical place for chocolate aficionados to visit is the legendary plantation of Chuao in Venezuela, where the history of the world's first cacao is planted.  You take a flight to Caracas, cross its endless favelas and venture onto the road that brings you smack in the middle of the mountains of the Parque Nacional Henri Pittieri.  You face one hairpin turn after the other up the mountain and then make the descent, crossing a rainforest until you reach the Caribbean Sea.  You are now in Chorony, deep in the land of cocoa.  You can only reach Chuao by sea, and a rented boat, from here.  Another half hour by ocean, and then a rugged road into the forest and you will be immersed in the splendid isolation of Chuao.  This is one trip that assures you remarkable bragging rights.  The entire town revolves around cocoa and its nucleus is the little colonial church with its enormous parvis, the "patio de secado" where the precious beans are left to dry.  You'll find dusty streets, dusty feet, low and brightly colored houses, roofs in asbestos cement, lush hibiscus and one single public telephone in the entire town.  Since colonial times, the methods for working the plantation have remained virtually unchanged.  UNESCO has been deliberating on whether Chuao and the Hacienda should be proclaimed a Heritage of Humanity for their vast cultural value.
If the rustic excursion to Chuao is too over-the-top for your travel preferences, another option is the Cotton Tree Lodge in the southern Toledo region of Belize. Still remote, but a bit more polished.  This unusual property offers traditional chocolate making workshops.  Guests have a unique hands-on experience involving everything from picking fruit from the cacao tress and drying the beans with local Maya farmers to cooking chocolate and discussing fair trade issues with members of the Toledo Cacao Growers Association.  From beans to cocoa, you create your own jungle-fresh chocolate.
Still too adventurous?  Here's one more suggestion on how to infuse chocolate into your travels.  When visiting the following regions, consider what they are known for in the universe of chocolate: Hawaii (exclusive, supreme chocolates from perfumey beans); Caribbean (where it all began, with strong perfumes); Italy (dynamic, bold flavors); France and Belgium (so very smooth); Swiss (milk chocolate at its best); Spain (intriguing intensity); Hungary (strong and unique flavors), and Mexico (spices, cloves and cinnamon widely used).
Whether or not you choose to let your passion for chocolate influence your travels, do at least remember that this exotic culinary substance boasts an ancient heritage. Lest we forget when relishing a bon-bon or solid bar of decadent chocolate that this was once the food of the Mayan gods, and carries forth from there a much-storied history.  Quality chocolate was never just a candy. From its beginning deep in the forest to its processing to its tasting, chocolate always was and always will be as rich, complex and rewarding as any fine wine.