Agent Recommended

Baby Boomers

Culinary

Destination & Tours

Experiential Travel

Family Travel

Luxury

Off the Beaten Path

Romantic Travel

Travel Buzz
Wow...That Was an Awesome Vacation
By Jack Maraffi
A family vacation need not be a remake of a Chevy Chase movie.
In fact, with the proper planning and screening of potential resorts, it can provide a memorable and rewarding experience that your children will describe to their friends as nothing less than "awesome."

With properties located throughout Mexico and the Caribbean, you can virtually customize the kind of vacation your family would like.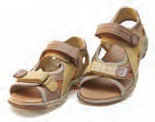 All-Inclusive Value
To maximize fun—and your vacation dollars—the overall value of an all-inclusive resort is hard to beat. Pioneered over 40 years ago for singles, all-inclusive properties have dramatically evolved to incorporate many expansive properties that cater specifically to families.  You can even find many resorts offering "kids stay and eat free" promotions during the year.
With properties located throughout Mexico and the Caribbean, you can virtually customize the kind of vacation your family would like.  Most resorts provide an endless list of recreational options that place heavy emphasis on water sports and outdoor living.
Another hallmark of many all-inclusive resorts is their wide array of dining options that can range from casual buffets to fine restaurants.  Most resorts offer a variety of venues, both indoors and out, and an eclectic assortment of cuisines featuring fresh local produce. Parents can rest assured knowing there are always plenty of kid-friendly items on the menu such as mac and cheese, hot dogs, and hamburgers.
When deciding upon a resort, you'll want to be sure and find out if the property will have enough activities, events, and dining variations to satisfy your adult needs.  After all, you may want to participate in group events such as water polo or just spend some quality time with your partner.  Often that includes secluded beaches for long, lingering walks, or a neat little cocktail shack that pours the perfect margarita.  As for pricing, all-inclusive resorts basically include everything (accommodations, meals, some activities and excursions) for one flat rate.  This predictability makes them a popular and ideal choice for families.  Many other family vacation options require separate pricing for kids, even for a la carte dining that has attendant costs.  While some vacation options consider kids to be intrusive to other guests, all-inclusive family resorts go out of their way to please kids, knowing full well that if the kids are happy, the parents usually follow suit.  All you have to do is lay back and figure out when you want to see your kids and when you want to be alone. For some people, that means meeting up for dinner.  Others elect to join their kids for soft adventures and certain sports activities.  The beautiful thing is that there is no pressure either way.
Know Before You Go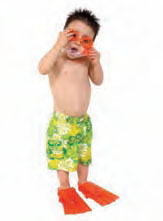 It is important that the resort you select is truly geared to family vacations and not just in name only.  There should be a dedicated children's staff with plenty of supervision and a comprehensive program to occupy their boundless energy and sometimes limited attention span. Both outdoor and indoor creative activities (in the event of rain) should be clearly spelled out.  A resort will usually have a basic kids club for ages 4 to 12 and a few other programs geared to different age groups.  Though teens are rarely addressed, more and more resorts do offer babysitting and infant care.
Booking early is somewhat necessary because the resorts tend to fill up around the school holidays. Summers are considered to be slower than the rest of the year, strangely enough, so you will have a better booking window during the hotter months.
With so many all-inclusive resorts to choose from, selecting the property that best fits the needs of your family can be a challenge.  Your professional travel agent can help you pick the right resort, ensuring your family the most unforgettable vacation.
Most All-Inclusive Resorts include the following:
All dining requirements are typically included. It is nice to stay at a resort that has casual dining facilities or even a buffet which allows kids to be served without lines. One resort even has a special kids buffet with simple kid-friendly foods. Most also have several restaurants to choose from so you can create your own dine-around program.
Sports (usually non-motorized watersports such as kayaking, windsurfing, and sailing) are considered a basic part of the resort's offerings.  Some resorts include snorkeling, boat trips, and scuba at no extra cost.  Discuss your family's specific needs with your travel agent so there are no surprises.  Optional activities, such scuba lessons, are normally not included and can break the family budget.
Various pools and pool activities such as volleyball and even private water parks can be part of the fun.  They are usually included in the overall price of your stay. For adults, golf, spa, and fitness centers typically cost extra.
For entertainment, resort staffs love to dress up and entertain guests with nightly shows that vary from purely amateurish fun to the polished professional variety.  One resort in the Dominican Republic has weekly shows in a real theater where even young children can participate and tread the boards.
Daily activities such as bingo, scavenger hunts, beach parties and crafts for the kids are all included.
A wide variety of accommodations and room types are available, so make sure you have a good idea of what you want before booking.  Brochures are often difficult to decipher, so once again look to your professional travel agent for guidance.
Premium drinks, gratuities, and transfers are most often included in the one-price rate.

Tried and true tips for a fool-proof family trip
1.  Pack Smart
It's important to keep organized when planning a family vacation.  Make a list (and check it twice) to keep track of what you pack (money, documents, tickets, itinerary, medications, toiletries, etc.). If you find you're crunched for space in your suitcases, don't pack what you can buy once you reach your final destination.  Also, there's always that chance your baggage may not keep up with you.  Remember to pack any medications or prescriptions you, the kids or grandma and grandpa may need inside your carry-on bags.  You should keep your money, credit cards, traveler checks, important means of identification or other valuables with you at all times.

2. Be Prepared
Whether you're flying or driving the family car to your destination, to say it is essential to be prepared is an understatement. How can you be better prepared, you ask? For example, always take extra food and drinks along, even if there is a meal onboard or you plan to make a stop somewhere along the way. Inevitably, the kids will get thirsty or even hungry. It may very well be just before you want to stop or even ten minutes after you pull out, but at least you'll be prepared.  Taking along an extra bag filled with things to keep the kids occupied and entertained, like toys and games, isn't a bad idea either.

3. Phone Ahead
It's definitely worth placing a phone call before you head out. Be sure to ask specific questions that may not have already been answered in the brochures you may have obtained.  Think about all the facets of you family trip: amenities, accommodations, facilities, meals, activity program, etc. If your children or anyone else you're traveling with have needs that require special consideration, make sure they are tended to prior to your arrival.