Agent Recommended

Baby Boomers

Culinary

Destination & Tours

Experiential Travel

Family Travel

Luxury

Off the Beaten Path

Romantic Travel

Travel Buzz
The Top 5 Wine Getaways in the World
Whether you prefer a full-flavored cabernet sauvignon from the bordeaux region of France or a spicy, warm-hearted shiraz from Australia's Barossa Valley, a great wine can transport you to a world of filled with dramatic landscapes and century-old traditions. Of cours if you're really looking to escape it all, many of the world's premier wine growing regions offer specialized itineraries and tasting tours that take visitors from one winery to the next--with plenty of inspiring sightseeing in between. Red, white, rosé or sparking, our top travel agents know just the place where you can sip your way through beautiful country sides filled with culinary delights, fantastic shopping opportunities and historical attractions nearby. Based on their own experiences and those of their clients, here are their chosen Top 5 Wine Getaways in the World...

1. BORDEAUX, FRANCE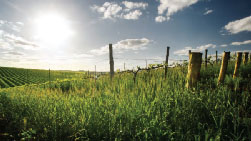 Along with the Burgundy and Champagne regions of France, the magnificent wines of Bordeaux complete the "Holy Trinity" of French wine production. If you're a passionate wine lover by any means, Bordeaux is your paradise. The countryside surrounding the city is the largest high-quality wine district in the world, turning out around 500 million bottles a year. With iconic wine estates such as Château Mouton-Rothschild, Château Margaux and Château Latour, the wines of Bordeaux set the standard against which other wines are measured, especially when it comes to Cabernets. If you have any aspirations to being a wine connoisseur, Bordeaux is the place to start as both fruity, full-bodied reds and sweet dry whites of the highest order can be discovered here. To find the best vineyards based in Bordeaux you can just head in any direction. The city's tourist office sponsors tours and can direct you on which tours to take based on your preferences. And when you're ready to take a break from sipping and savoring, there are other great sights to explore in Bordeaux such as the Cathédrale St-André, the Grand Théâtre and the Place du Parlement. Place du Parlement is packed with many fantastic restaurants and cafés, so bring an appetite.
2. SONOMA VALLEY, CALIFORNIA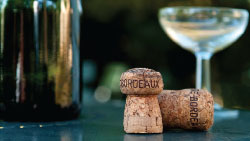 It's been said that tourists go to Napa, but the true wine enthusiasts go to Sonoma Valley. While the entire region produces America's highest-quality vintages, the 17-mile long Sonoma Valley retains a much more informal charm when compared to its more commercial neighbor. Only an hour's drive north of San Francisco, the Sonoma Valley is as splendid and gorgeous as all the magazine covers make it to be. Filled with rolling vineyards, welcoming tasting rooms, charmingtown squares, and some of the country's best restaurants, locals lovingly refer to this unspoiled haven as Slow-noma. Small, family owned ineries dominate this valley and tours and tastings are usually low-key. Bold Cabernets (often rivaling that of the Bordeaux region!) and Chardonnays reign here, and the region's Zinfandel and Merlot offerings have become highly prized as well. Ravenswood Winery, Benziger Family Winery, Kenwood Vineyards and Bartholomew Park Winery are all fantastic places to tour and enjoy a tasting. When you're done there, the plaza in the town of Sonoma has a number of wonderful restaurants and shopping. As well, plan to spend time at Mission San Francisco Solano de Sonoma—the last and northern most of California's missions—just east of the plaza.
3. APULIA, ITALY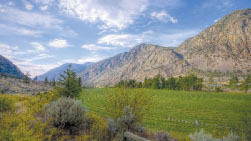 When it comes to vibrant, luscious wines, it's sure hard to beat many of those produced in Italy's Apulia region. Apulia (Puglia in Italian) makes up "the boot's heel" of peninsular Italy and is one of the most fertile growing regions in all the country. In fact, Apulia produces more wine than any other Italian region, and even rivals Sicily in terms of grape growing production. The region is bordered by both the Adriatic and Ionian Seas, giving it one of the longest, most scenic coastlines in all of Italy. Olive trees, wheat, and grape vines cover the region like a colorful patchwork. The principal wine towns in Apulia include Lecce, Martina Franca, Manduria and Salice Salentino. More than 60%of the production of wines here are red wines—the flagship
grape being Primitivo, a distant cousin of California's Zinfandel grape. The wines made with Primitivo grapes are luscious and heavy, definitely "food wines" that pair excellently with local dishes such as eggplant parmigiana, orecchiette pasta, breads, and aged ricotta to name a few. There are many cities throughout the region worth exploring in depth: Bari, Apulia's capital; the Baroque city of Lecce; and Alberobello, famous for its trulli homes.
4. BRITISH COLUMBIA, CANADA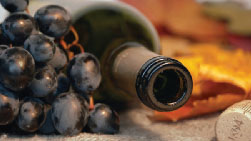 Wine isn't likely the first crop that comes to mind when thinking of Canada, but that's changing as British Columbia proves it's at the northernmost tip of winemaking excellence. By borrowing hundred year- old practices from some of the world's most established winemaking regions, skilled winemakers are flocking to British Columbia's wine-producing regions to create new and exciting vintages. With notable growing areas in the Similkameen and Fraser Valleys, and on Vancouver Island and the Gulf Islands, wines from the great white north are capturing taste buds of serious connoisseurs. However, the region gaining most of the attention is the expansive Okanagan Valley. Located in south central British Columbia, just a four-hour drive from Vancouver, the Okanagan's grape production currently covers some 5,000 acres and is the oldest and largest wine-producing region in the province. The source of premium grape varieties, this region has more than 70 wineries and supplies 95% of the province's wine. Common varietals in this region include Pinot Noir, Chardonnay, Reisling, Pinot Gris, Merlot. Sweet ice wines are treated with reverence here, too. Sensational golf courses, an array of outdoor activities, dozens of parks, and quaint towns happily await wine enthusiasts here in the summer months.
5. BAROSSA VALLEY, AUSTRALIA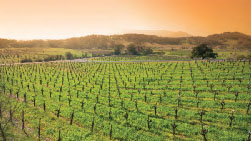 If there's any place that fully epitomizes the New World wine revolution, it would have to be South Australia's Barossa Valley. Less than an hour's drive from Adelaide, the Barossa Valley is the largest wine producer in the country, creating unforgettable wines. With up to eight hundred thousand visitors per year, the Barossa Valley can overflow with passionate wine connoisseurs. But with over sixty wineries—from small, family-owned ones to mega-multinationals — there are plenty of superb wineries for everyone to enjoy and sample. Because of the variety of soil and climate, the valley is capable of producing a wide range of consistently high-quality wines (the White Rieslings and Shirazes are among the best). The region has a Mediterranean-like climate, with dry summers and mild winters, so the ideal time to visit is March through May when the harvest is underway. The week-long Vintage Festival, beginning on Easter Monday in every odd-numbered year, is a highlight of the picking season.