Agent Recommended

Baby Boomers

Culinary

Destination & Tours

Experiential Travel

Family Travel

Luxury

Off the Beaten Path

Romantic Travel

Travel Buzz
Much Ado in Minneapolis
By Kathleen Korman
If you're looking for an off-the-beaten-path weekend destination, an escape to Minneapolis is sure to please. This Minnesota city runs the gamut in places to see and things to do for families, couples, and folks 50-plus and more. There's never a shortage of sights and activities. Read on to be inspired and book your weekend getaway today!
Get in Touch with Nature
Known as the "City of Lakes," Minneapolis has a beautiful chain of tranquil waters located just south of the downtown area. Offering over 100 miles of biking/walking/rollerblading paths, visitors can get in touch with nature without ever leaving the city.
Culture, Culture Everywhere
Many local theaters, including the world-famous, recently relocated Guthrie Theater, provide some of the best live performances west of New York. Also, music lovers can enjoy performances every night of the week at First Avenue, a popular downtown nightclub where Prince's Purple Rain was filmed. Numerous museums and art exhibits also provide hours of cultural enhancement.
The Sport Set
Minneapolis also hosts illustrious athletic events, such as the Lifetime Fitness Triathlon and the Twin Cities Marathon. When the lakes freeze over, the USA Pond Hockey Championships and ice fishing contests are sure to entertain. Additionally, the University of Minnesota Twin Cities campus is positioned in the center of the city, offering an exciting venue and vibe for even more sports events.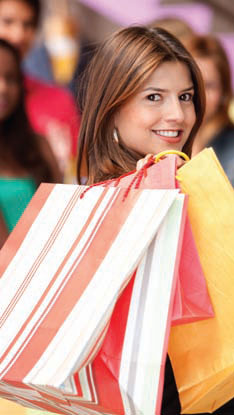 Shop 'til Ya Drop
Who can forget shopping? Just south of downtown sits The Mall of America in Bloomington, with more than 500 specialty stores, 50 restaurants, 7 nightclubs and 14 movie theaters, making it the nation's largest retail and entertainment complex. While there, be cure to check out the aquarium, amusement park, and/or stock car racing, just for starters!
Food & Fun
There are a number of fantastic eateries to choose from in Minneapolis. Each visitor should try the sumptuous state fish, the walleye, at the FireLake Grill House in Minneapolis, which serves up amazing walleye entrees, sliders and cakes. Or, check out the more laid back, out-of-the-way eatery called Tavern on Grand in St. Paul, which played host to Russian President Gorbachev, also worth a visit. Hell's Kitchen is a unique chef-owned restaurant known for its "damn good food" and prepares almost everything from scratch, including their award-winning peanut butter. This eatery is appropriately located in a beautiful underground space in the heart of downtown Minneapolis. If you're looking for someplace fun and funky, Psycho Suzi's Motor Lounge in Northeast Minneapolis is the answer, where Polynesia is alive and well. There are free-flowing rum drinks, pineapple pizza, South Seas kitsch and tchotchkes everywhere! Another unique establishment is Nye's Polonaise Room and piano bar. Voted "America's Best Bar" in Esquire magazine in October 2006, it offers a step back in time with Polish cuisine and plentiful polka dancing.