Agent Recommended

Baby Boomers

Culinary

Destination & Tours

Experiential Travel

Family Travel

Luxury

Off the Beaten Path

Romantic Travel

Travel Buzz
Making Europe Fun for Everyone
With exciting itineraries and knowledgeable guides, escorted tours take the stress out of planning-and surviving-your next European family vacation.
If the challenge of researching and planning an itinerary, securing overseas reservations, and organizing every detail of your trip is keeping you and your family from experiencing the history and richness of Europe, you're not alone. For many families, the reality of braving the daily challenges in a foreign country with different languages, laws, customs and currency than their own is cause of stress and uncertainty-but with the increasing popularity of escorted tours to Europe's most sought after destinations, families no longer have to fear going it alone.
A growing number of families are turning towards escorted tours for a variety of reasons that stretch far beyond the hassle and headache of planning a trip abroad. Unlike self-guided tours where vacationers are left to their own devices, escorted tours provide expert tour directors who are always present, should you need their assistance or not. As well, most escorted tours build time into their itineraries for independent explorations, allowing travelers time to explore destinations at their own pace. However, the amount of time tours spend at each destination can drastically vary. They can be fast-paced, with no more than two nights in each location, or more leisurely, with more time spent overnight at each locale. Tours are normally conducted by an experienced and knowledgeable tour director who takes care of all services, from beginning to end, and is very familiar with the chosen itinerary and destinations. Best of all, the price of most escorted tours typically includes flights, hotels, motor coach transportation, transfers, most meals and sightseeing.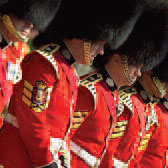 A lifetime of memories in one conveniently packaged trip
While both beautiful and inspiring, traveling through Europe can have its share of frustrations and inconveniences for first time visitors and for those unfamiliar with navigating it. Language barriers and foreign road rules are just a couple of the many difficulties travelers must deal with when making their way through its cluster of countries. To avoid these scenarios, it's important for families to utilize a travel agent's experience and expertise to find the perfect tour package that can assist them in better understanding the nuances of the locales they visit. Booking a vacation packaged with an escorted tour operator is an easy, one-stop shopping experience. From itinerary planning and airline tickets to hotel accommodations and transportation-and everything in between - packaged tours provide everything a family requires in getting to, from, and around Europe, all for one price. In fact, tour operators purchase their airfare and hotel accommodations in large volumes, which means significant savings for travelers looking to book a packaged tour. It's this high-level of convenience and savings that make escorted tours such an incredible overall value.
Choosing the right itinerary for your family
Whether it's experiencing England's royal history and Ireland's lush green scenery or admiring the original statue of David in Florence and St. Peter's in Rome, there are a spectacular variety of escorted tours available to destinations throughout all of Europe. Most tour operators, such as Trafalgar and Globus, offer an incredibly vast portfolio of programs and incentives that appeal to almost everyone-especially families. For example, with Trafalgar Tours, families can learn traditional pizza making in Rome or take on the fiery art of Flamenco dancing in Seville, Spain. As well, Globus family of brands offers many unique family inclusions throughout all of their European tours and has convenient spring break and summer departures.
All you need to do is decide which part of Europe you want to explore and when, as well as how tightly escorted you want your trip to be. Some tours provide escorts during transports and your itinerary in between locations is left up to you. Others plan every last detail of your trip so you're virtually never on your own. Remember, price isn't the only consideration you should make when comparing tour packages and operators. You want a company with a solid record with past customers, so don't hesitate to ask your travel agent for references.
Maximizing your vacation dollars and time
If you're truly looking to maximize your vacation dollars, you may want to consider booking a tour out of season. No matter the destination, there is probably an "out of season" time of the year when there are fewer crowds than during peak season. You'll pay a lower rate during the off-season, but may deal with cooler or inclement weather. When looking at tour costs, don't forget items such as meals and adult beverages. Are wines and other alcoholic beverages included and will you be able to order anything you want from the menu without an additional charge? Find out if there are entrance fees for sightseeing, tips for serving personnel, a "group donation" for the guide, and any other items about which you would normally be unaware of until it's time to cough up some cash. Be sure to research your destinations beforehand to see if there are any festivals or events going on while you're there. Some escorted tours do allow travelers to choose evening activities and it is just as important for travelers to do their homework and know their options. In-depth escorted tours provide an enriching life experience and offer a great opportunity for you to discover the soul of your chosen destinations. You and your family will personally encounter the wonderful diversity of architecture, history, cuisine, landscape, and people that make traveling through Europe so special and unforgettable.