Agent Recommended

Baby Boomers

Culinary

Destination & Tours

Experiential Travel

Family Travel

Luxury

Off the Beaten Path

Romantic Travel

Travel Buzz
Discover Cruise Sophistication
By Anne Dimon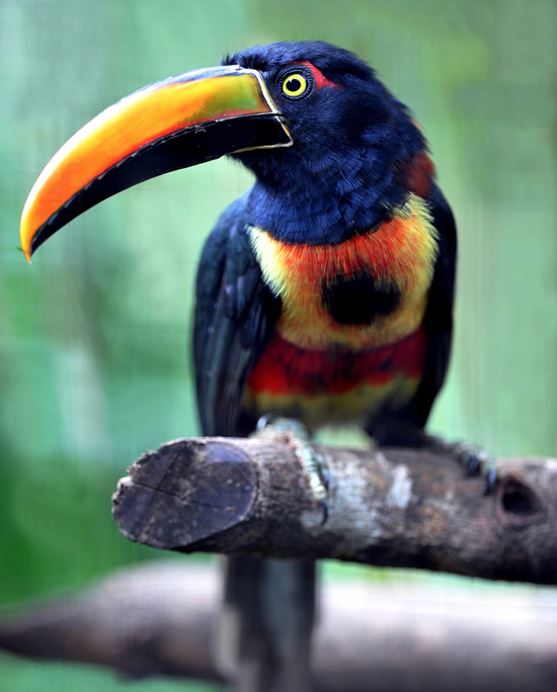 "Twenty years from now you will be more disappointed by the things you didn't do than by the ones you did do. So throw off the bowlines. Sail away from the safe harbor. Catch the trade winds in your sails. Explore. Dream. Discover."

Doesn't Mark Twain's famous quote fill you with a longing to explore the world? Perhaps, even to set sail on a once in a lifetime voyage? To discover places you've only dreamed of. To feel the wind on your face. So, what's holding you back.

Here are four of our favorite sea excursions…

THE ARTIC with Abercrombie & Kent

In the land of the midnight sun, as you cruise past a gallery of nature's floating sculptures, you'll be thankful that every cabin on the 199 passenger Le Boreal has a balcony from which to view the glacial spectacle.

Here in the Artic Circle, where the air is ultimately crisp, you'll enjoy engaging and educational lectures from experts including geologists, historians, wildlife photographers and marine biologists.

Small groups venture onto shore twice daily perhaps to discover polar bears in their natural habitat, learn how to master wildlife photography or hear about the centuries-old indigenous cultures that survive in this vast wilderness.

A spa, fitness center, heated outdoor pool, show lounge, library, two restaurants plus bars and lounges are a few features aboard this luxury small ship. Following a day excursion as you sit on deck to replay the experience in your mind you might look out just in time to see a blue whale breach.

SOUTH PACIFIC with Journese

Aboard the intimate Tui Tai from Tui Tai Expeditions you can explore the South Pacific with an all-inclusive seven or five-night itinerary offered weekly. Stopping at over a dozen ports of call across Northern Fiji, the recently upgraded 140-foot sailing schooner offers just 12 cabins and staterooms, an onboard spa and an outdoor kitchen for el fresco dining and new adventure gear such as Kona Mountain Bikes and Perception Kayaks.

Excursions include leisure swims in the waters along remote beaches, kayaking to simple Fiji villages, hiking and walking tours on uninhabited islands and snorkeling over colorful reefs.

In the true spirit of discovery, expect a non-rushed itinerary that's flexible enough to be spontaneous – perhaps to stop to watch dolphins or whales swim by, to explore a new dive site, or enjoy a locally-inspired lunch by a spectacular waterfall. And when the sun goes down on another perfect day, an onboard naturalist and a marine biologist offer on-board evening presentations.
LATIN AMERICA with Paul Gauguin

Aboard the Tere Moana, one itinerary might find you departing from Colón, then setting sail for the Spanish Colonial city of Portobelo with its UNESCO World Heritage Site fortifications dating back to the 17th and 18th centuries. This compact, five-deck ship with its 44 ocean-view staterooms specializes in warm-weather destinations and is known for being able to maneuvering into ports that larger ships do not have access to. Panama has long captured the imagination of would-be explorers and a sail through the Panama Canal finds itself on the bucket list of many savvy travelers.

You'll cruise through the legendary Panama Canal and on to the sophisticated Panama City, hugging the shores of the canal's Pacific entrance. The next day might find you hiking or snorkeling in Panama's Coiba National Park – another UNESCO World Heritage Site – with coral reefs and virgin rainforest. Then it's on to the protected wildlife reserves of Costa Rica.
EUROPE with Silversea Cruises
From Classic Europe to Europe off-the-beaten-path, the continent is almost a right-of-passage for any cruise enthusiast. Think about it. An entire collection of iconic monuments to be checked off your bucket list in one relaxing, pampering seven to 17-day cruise aboard the Silver Cloud.
Transporting just under 300 guests in yacht-like style and luxury, the Silver Cloud offers spacious ocean-view suites and private verandas, a pool deck, show lounge, a spa and fitness center and a range of dining facilities from casual to gourmet.
Perhaps your European itinerary will take you along the Dalmatian Coast, around the boot of Italy and over to the Greek island of Corfu. Or, you may choose to cruise the French Riviera stopping at one port at a time to experience all that Europe as to offer from Medieval cathedrals, castle, culture, Renaissance art, history and so much more.