Agent Recommended

Baby Boomers

Culinary

Destination & Tours

Experiential Travel

Family Travel

Luxury

Off the Beaten Path

Romantic Travel

Travel Buzz
Agent Recommended: Top Five Golf Courses
By Joe Boone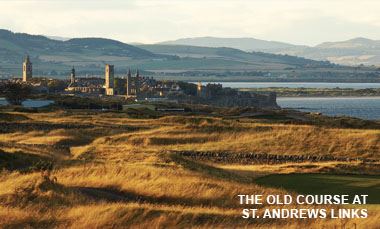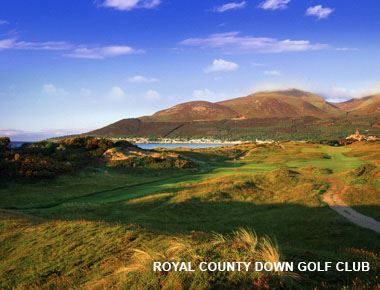 Steeped in tradition, yet constantly evolving, the game of golf has entertained mankind since the early 15th Century. From that very first swing over 600 years ago until today, its popularity has grown exponentially. Now it is played around the world at over 32,000 golf courses and for the first time in over 100 years, Golf is set to make its triumphant return to the Olympic stage. While the rules of play are the same, each course offers a unique prospective on the game and some better than others. With that in mind, here are our top five picks for the best of the best.

5. THE ROYAL MELBOURNE GOLF CLUB, Melbourne, Victoria, Australia

The Royal Melbourne is Australia's oldest golf club (1891) and undoubtedly the finest. Both its East and West courses continually rank in the World's Top 100. Designed by legendary golf course architect Allister MacKenzie whose masterpieces also include Augusta National and Cypress Point, the West Course is known for its natural beauty, signature doglegs and crisp bunkering, so angle and strategy mean everything here. Royal Melbourne has hosted The Australian Masters, The Presidents Cup and The World Cup in recent years. Its Composite Course which combines 12 of the West and 6 of the East Course holes for tournament play are some of the best ever created.

4. ROYAL COUNTY DOWN GOLF CLUB, New Castle, County Down, Northern Ireland

Not only is this one of the most challenging golf courses in the world, it is arguably one of the most beautiful. Stretching out along Dundrum Bay's shoreline, it's surrounded by the magnificent backdrop of the Mountains of Mourne. Old Tom Morris of Scotland's St. Andrews fame is credited for its design. Relying on the wonderful dune-land that nature provided to plot his design rather than incorporate heavy movement of Earth, Morris's results were and still are stunning. Towering 5,000 year old sand dunes - some 60 feet high dot the lush lunar-like landscape amidst strategically placed 'bearded' bunkers that have become so infamous. The rise and fall of the rugged terrain is so challenging it tests even the most ardent professional's strengths and weaknesses.

3. ST.ANDREWS VALLEY GOLF CLUB, Toronto, Ontario, Canada

This par 72 public course is mammoth in size at 7,304 yards. The fairways are long and wide, the greens are huge and water is a nuisance on 14 of its 18 holes. With nearly 100 sand bunkers including a 200-yard monster on #6 that should be avoided at all cost, it is perhaps the toughest course in Canada. The conditions are impeccable from tee to green however and its greens roll fast and true making for an enjoyable ride. Five sets of tees take your game options from 5,530 to 7304 yards, but could easily stretch another 300 yards simply by moving the pins to the back of its oversized greens. An underrated gem in a sea of world class options, it's a worthy challenger and one of our top picks

2. PINE VALLEY GOLF COURSE, Pine Valley, New Jersey, U.S.A.

Truly an original and without question the top golf course in the U.S., if not the world. Five of the game's top course architects have left their mark here and the results have been astounding. Pine Valley has the best collection of par 5's and par 3's in the world and prides itself on being one of the toughest challenges in all of golf, touting a slope of 155. Its trademarks include the par-3 5th hole that requires a well-placed 220 yard uphill drive over a lake into a small, sloped green; Hell's Half Acre – a barren bunker the size of a small desert on #7; and the famous par 4 #18 that encompasses all three schools of golf design into its game – penal, heroic and strategy. A highly exclusive private club, its list of 930 male-only members is international in scope and a closely kept secret.

1. THE OLD COURSE AT ST. ANDREWS LINKS, St. Andrews, Fife, Scotland

The Old Course is the oldest and most iconic golf course in the world and considered by many to be the home of golf. Its links have been played since the early 1400's and is the model in which all other courses since have been judged. Enjoyed by kings, queens and noblemen for centuries and a favorite of many a professional, it's ironic that this has always been a public course. Its Hell Bunker and The Swilcan Bridge are recognized around the world and it was here in 1764, when the 22-hole course was reduced in size that the standard 18-hole game was established. Its twist and turns on the fairways, treacherous 112 pot bunkers and large double greens require the utmost strategy and precession at every approach.