Agent Recommended
Baby Boomers
Culinary
Destination & Tours

Experiential Travel
Family Travel
Luxury
Off the Beaten Path
Romantic Travel
Travel Buzz
Ringin In the New Year Around the World
By Alex Martin
At 12 a.m., January 1, on the international dateline, the global celebration erupts - spilling east to west through time zones and encircling the earth, from Australia to the U.S. For a miraculous 24 hours straight, the world basks in a festive, wondrous unison of renewal: the New Year - a colossal party of joy and hope. So, craft your list of resolutions and pick the perfect place to start anew!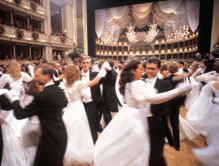 Aussie Adventures
World-famous New Year's Eve fireworks are held each year at the Sydney Harbour Bridge. Get a front row seat to the fun and enjoy a unique carnival atmosphere at Luna Park Sydney's Harbour Party. Ticket-holders can also enjoy three dance arenas and free rides plus an incredible line-up that includes top acts near prime waterfront.
Storybook Vienna
On New Year's Eve, Vienna sparkles at the annual Kaiserball (Imperial Ball) at Hofburg Palace. Arrive like royalty with other noble guests adorned in ball gowns and bow ties. Enjoy a banquet served by doting wait staff amid the princely finery. Later, endless waltzing abounds, only to be stopped by the ringing of the "Pummerin" bell from St.Catherine's Cathedral at midnight.
Rockin' Rio de Janiero
Rio and its Reveillon is one of the most efferuescent events of the year. During the day, millions flock to the sands of Copacabana Beach. Come evening, stages with popular Brazilian music and samba are set along the sand. Clad in chic white, the lively Brazilians are joined by the party-going glitterati. At midnight, fireworks emblaze the coastline. The celebration is capped with a leisurely champagne breakfast.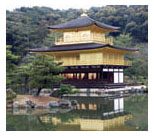 Luck Strikes its Toll in Japan
On New Year's Eve, the hopeful swell in buzzing numbers at Shinto shrines and Buddhist temples around the country. Out of reverence, millions come to Tokyo's popular Meiji shrine to win favor for their fate. Donning their finest, the Japanese respectfully wait for midnight when 108 temple and shrine bells simultaneously toll to proclaim the New Year.

The Big Apple
If you've never done it before, head to Times Square to join 750,000 onlookers at the perennial New Year's Eve Celebration and Ball Drop. Fitness buffs head over to Central Park for the four-mile Emerald Nuts Midnight Run. Live DJs, dancing, and a spunky costume masquerade kick off the evening. Also, numerous NYC restaurants, clubs, cruises, and performances commemorate the occasion like nowhere else!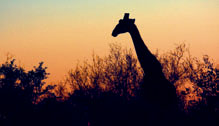 South African Safari Then Party
Set your sights on wild South Africa for a raw and unique encounter. Private game reserves, off-road nighttime safaris, and a gamut of wildlife are all part of the territory. Pair a nighttime safari with a stay at Singita Private Game Reserve's acclaimed Lebombo Lodge. Then head over to the intriguing waterfront city of Capetown,which proudly hosts its own "wild" New Year's bash.