Agent Recommended
Baby Boomers
Culinary
Destination & Tours
Experiential Travel
Family Travel
Luxury
Off the Beaten Path
Romantic Travel
Travel Buzz
The Top 5 Most Unique Museums
By Joseph Boone
From eerie to creepy to just plain bazaar, man has been fascinated with the strange, the unusual and the unexplainable since time began. In an effort to satisfy our never ending quest for more, below is a list of five of the most unique museums in the world.

5. The Mütter Museum
Philadelphia, Pennsylvania


The Mütter Museum is the finest museum of medical history in North America and the vision of Thomas Dent Mütter, MD, who donated 17,000 objects and $30,000 to the College of Physicians of Philadelphia in the late 1850's. Now featuring over 25,000 objects including Albert Einstein's brain, this 19th century "cabinet museum" houses a beautifully preserved collection of more than 1,800 wet specimens of human body parts, thousands of skeletal parts including several hundred human skulls; oddities like a 7'6" tall skeleton, and more. Not for the faint of heart, you'll love it if you have a medical background, an interest in forensics, or are just plain curious.

19 S. 22nd Street
Philadelphia, PA 19108
www.muttermuseum.org

4. Vancouver Police Museum
Vancouver, Canada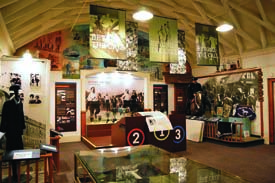 Featuring over 20,000 artifacts, photos and archived documents, it's the oldest police museum in North America and is located in a former city morgue, autopsy facility and city crime lab. The self-guided tour includes a large collection of police weaponry, uniforms and equipment, historical recollections, as well as confiscated weapons and drug paraphernalia. Permanent and special exhibits offer a unique perspective of police work from traffic squads to mounted patrol, and SW AT teams to criminal investigation. Take their 90 minute Sins of the City walking tour, a 1920's look at Vancouver's seedy side.

240 East Cordova Street
Vancouver, BC V6A 1L3
www.vancouverpolicemuseum.ca

3. Paris Sewer Museum
Paris, France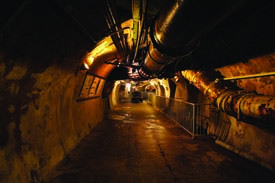 After you've seen the best that Paris has to offer, venture off the beaten path to take a look at its underbelly. This odoriferous underground tour is open to the public year round and is entered through a rectangular maintenance hole. The bulk of Paris' nearly 1,500 miles of tunnels were built in the mid to late 1800's. The one hour guided tour includes an overview of its 700+ year old history, displays of sewer related machinery including a sewer boat, and a walk through some of its tunnels. Be sure to check out the gift shop after your tour!

93 Quai d'Orsay
75007 Paris, France

2. The Old Operating Theatre Museum and Herb Garrett
London, England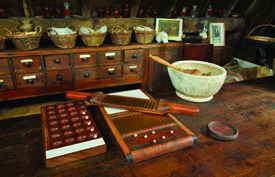 One of London's most unusual museums and the oldest operating theater in Europe. Part of the old St. Thomas Hospital, the operating theatre was installed in the 1820's in the herb garret of St. Thomas Church which was used by the hospitals apothecary to store and cure herbs. The operating theater provided spectators, including students of medicine, with a birds-eye view of surgeries including amputations in the days before anesthetics and antiseptic surgery. Collections of surgical tools on hand reveal the horrors of medicine before the age of science. A surgical demonstration takes place each and every Saturday showcasing 19th century speed surgery.

9a St. Thomas Street
London SE1 9RY

1.The Museum of Bad Art (MOBA)
Needham, Massachusetts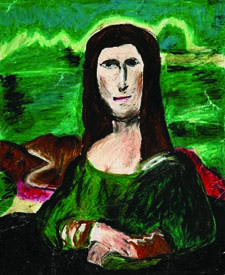 Welcome to the world's only museum dedicated to the collection, preservation, exhibition and celebration of bad art in all its forms and all its glory. MOBA opened in 1993 in the basement of a private home featuring one work of bad art — an oil painting discovered in someone's trash. As its popularity grew, the museum relocated to the basement of the Dedham Community Theater, fittingly next to the entry to the men's bathroom. MOBA's collection has grown to more than 600 pieces, although only 25 to 30 are exhibited at any given time. Admission is free.

Dedham Community Theatre Basement
580 High Street
Dedham MA 02026
*There are also locations in the basement of the Somerville Theatre and the lobby of Brookline Access Television.