Agent Recommended
Baby Boomers
Culinary
Destination & Tours
Experiential Travel
Family Travel
Luxury
Off the Beaten Path
Romantic Travel
Time to Thrive
Where the Wild Things Roam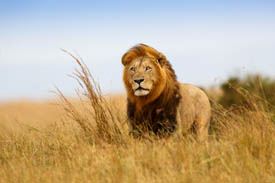 Unlike any other vacation getaway imaginable, a luxury African safari reigns as one of the most sought after once-in-a-lifetime adventures. A luxury safari offers endless opportunities to witness beautiful wild animals up close, all while experiencing the very best of everything: exceptional camps and accommodations with hot running water and electricity, divine cuisine, prompt and courteous service, and so much more.

Having the opportunity to witness larger than life animals such as elephants, zebras, lions and many others with your own eyes is life changing. But make no mistake; planning a luxury safari takes effort and patience. It's for these very reasons you'll want to buddy up with your local travel professional who can help you navigate the many decisions you'll have to make before heading out.


For beginners, planning a luxury safari includes determining the best place to spend it. South Africa tours are synonymous with Kruger National Park and rightly so, because it does not disappoint in both the quality of the safari experience and accommodations. Tanzania has safari destinations which include the Serengeti and the Ngorongoro Conservation Area; while Kenya provides a classic safari experience especially when you witness the wildebeest migration. Areas of Botswana, such as Chobe National Park have the most concentration of wildlife in Africa; and Namibia boasts of the tallest elephants found in Africa and is home to Etosha National Park which has the endangered black rhino.

Whether you want to hike up Table Mountain, track mountain gorillas in Parc National des Volcans in Rwanda, paddle along the Zambezi River past a lumbering bull elephant, learn desert survival skills from a bushman in the Kalahari in Botswana, or sip local wines in Cape Town as you watch the sun descend into the Atlantic from your private balcony, African Travel can help you do just that and more.

African Travel offers a dynamic lineup of safaris and wildlife experiences known as Popular Journeys. These incredible adventures are expertly planned and accessible to a wide range of travelers. Popular Journeys feature the continent's world-renowned game parks such as East Africa's Serengeti, Ngorongoro Crater, southern Africa's Kruger National Park, and Okavango Delta, the world's largest inland delta. Depending on your preferences, these safaris and journeys can be tailored to include a variety of four-and five-star lodges and authentic tented camps – each celebrated for delivering outstanding service and fine cuisine as well as for their expert game rangers and sightseeing guides.


If you have always dreamed of seeing wildlife in its native habitat and desired to learn about Africa's array of cultures, Globus has a great lineup of escorted tours to choose from. In Tanzania, you can admire herds of elephant as they thunder across the savannah grasslands, see a pride of lions lounging in the sun, and witness the free spirit of the birds flying overhead. In Kenya, you can visit some of the remarkable game reserves to see giraffe, cheetah, zebra, leopard, rhino, Cape buffalo, and much more—all in their native environments. South Africa highlights range from the bustling cities to the enthralling game drives and breathtaking scenery. Globus' Africa tours also include special, exclusive activities such as visiting a local Maasai village to get an insight into the local African culture, taking an indigenous medicine walk through the forest with a Maasai healer, and visiting a chimpanzee sanctuary.

If making the most of your trip to Africa means seeing a little (or in this case a lot) of everything this inspiring part of the world has to offer, then Sita World Tours' Splendors of Africa tour is for you. This all-encompassing tour is available in 12- and 18-day itineraries and covers much of southern Africa's stunning landscape and natural spectacles. From the Cape Winelands with their internationally recognized vintages to the Masai Mara, this breathtaking journey offers the heart of adventure with all the wildlife spectacle and natural phenomenon that Africa offers, including an evening cruise on the Zambezi River and game drives in open 4WD vehicles. If you can spare the extra six days, the 18-day itinerary adds on visits to Nairobi, Kenya; Mount Kenya; Ol Pejeta Conservancy; and Masai Mara National Reserve.